In addition to our main academic partnerships, we strive to collaborate wherever possible when the proposal and goals align with our mission.

If you have a proposal for using our technology and/or services, please enter your company name or affiliation below and click the button to load our Preliminary Research Proposal form. You can fill it out online, or print and submit it to us by fax or mail. We will review it and contact you if we need more information.
---
Contact
Do you have a research proposal or an idea for our technology or services?
Click here for information on collaborating with NeuroVigil
NeuroVigil NASA Satellite Office
NASA Research Park
PO Box 111
Moffett Field, CA 94035-0111
USA
Locations:
NeuroVigil Center for Brain Injured Homeless Veterans
7606 Fay Avenue
La Jolla, CA 92037
USA
By Appointment Only


NeuroVigil Office of the Chairman
and Chief Executive Officer
1258 Prospect Street
La Jolla, CA 92037
USA
By Appointment Only


Mailing Address:
---
Innovative Silicon Valley
Silicon Valley is a nickname given for the southern portion of the San Francisco Bay Area. It is home to many of the world's largest and innovative technological corporations and is a hub for technology startups. The term originally refereed to the region's large number of silicon chip innovators and manufacturers, but is now used to refer to the American high-technology economic sector.
NeuroVigil has a satellite research facility located at the historic NASA Ames Research Center, in the heart of Silicon Valley. Because of its key location we are able to partner with many affiliates such as Stanford University and NASA, bringing leading innovations of the unknown mind to the forefront of technology.
Science, Medicine, and Technology:
Stanford University is located between San Francisco and San Jose. It is one of the world's leading teaching and reserach universities. Since its opening in 1891, Stanford has been dedicated to finding solutions to big challenges and to preparing students for leadership in a complex world.
National Aeronautics and Space Administration (NASA) Ames Research Center is one of 10 NASA field Centers. For more than 60 years, Ames has be on the frontier of world-class research and development in the areas of entry systems, supercomputer, NextGen air transportation, Airborne science, Low-cost missions, Biology & astrobiology, Exoplanets, Autonomey & robotics, Lunar science, Human Factors, and wind tunnels.
Moffet Federal Airfield or Naval Air Station Moffet Field, is currently operated by NASA. In 1933 the United States Government commissioned the federal airfield, with the original missions to serve as a home base for the Navy dirigible the U.S.S. Macon. The military base was closed on July 1, 1994 and supervision of the federal base was turned over to NASA Ames reseach center. Historic Hangar One was slated to become SpaceWorld Hangar One, a planned interactive space and science center, but polychlorinated biphenyls (PCBs) have been found in the building which, due to their toxicity to humans and the environment, must be remediated or contained. The US Navy, in cooperation with the Environmental Protection Agency, Regional Water Quality Control Board, and other community stakeholders, is in the process of determining how best to remove the threat the hangar poses to the public and the environment. At this juncture, the decision to either tear down or clean up Hangar One has not been reached. More information is available from NASA Ames Environmental Services.
Local Attractions
Computer History Muesum Find out why computer history is 2000 years old. Learn about computer history´s game-changers in our multimedia exhibitions. Play a game of Pong or Spacewar! Listen to computer pioneers tell their story from their own perspective. Discover the roots of today´s Internet and mobile devices. See over 1,100 historic artifacts, including some of the very first computers from the 1940s and 1950s.
Napa/Sonoma Valley is considered one of the top wine growing regions in the world. The combination of Mediterranean climate, geography, and geology of the valley are conducive to growing quality wine grapes.
California's Great America Rides and so much more! Discover why California's Great America is Northern California's best choice for family fun and adventure! There's something for everyone from mild to wild! If speed and adventure are your calling card, don't miss our THRILL RIDES, including Flight Deck and Vortex. If slower speeds are for you, FAMILY RIDES such as Carousel Columbia or Barney Oldfield Speedway are perfect. Boomerang Bay and its 13 water slides, heated lagoon, lazy river and wave pool. Boomerang Bay opens for the 2015 season on Friday, May 22.
San Francisco Golden Gate Bridge s a suspension bridge spanning the Golden Gatestrait, the mile-wide, three-mile-long channel between San Francisco Bayand the Pacific Ocean. The bridge is one of the most internationally recognized symbols of San Francisco, California, and the United States. It has been declared one of the Wonders of the Modern World by the American Society of Civil Engineers.

de Young Museum was founded in 1895 in San Francisco's Golden Gate Park, the de Young Museum has been an integral part of the cultural fabric of the city and a cherished destination for millions of residents and visitors to the region for over 100 years.
On October 15, 2005, the de Young Museum re-opened in a state-of-the-art new facility that integrates art, architecture and the natural landscape in one multi-faceted destination that will inspire audiences from around the world. Designed by the renowned Swiss architecture firm Herzog & de Meuron and Fong & Chan Architects in San Francisco, the new de Young provided San Francisco with a landmark art museum to showcase the museum's priceless collections of American art from the 17th through the 20th centuries, Textile arts, and art of Africa, Oceania, and the Americas.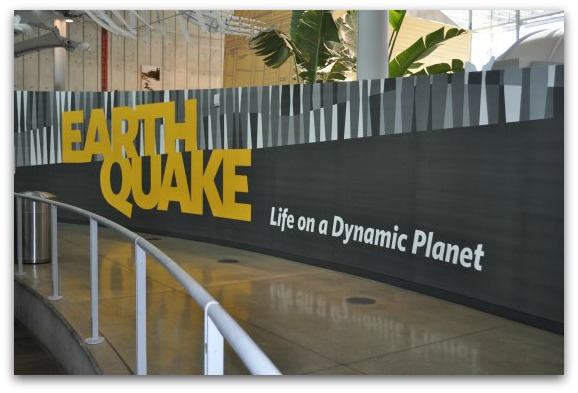 Nowhere else in the world offers an aquarium, planetarium, natural history museum, and four-story rainforest—all under one living roof. The Academy is home to nearly 40,000 live animals and boasts stunning exhibits and a wide range of interpretive technologies to help you get to know the creatures, the roles they play in their ecosystems, and the importance of protecting them.